App versions (Release Date: January 25, 2023)
iOS: v5.1.1 (148)
Android: v5..0.8 (113)
Contains Software: 4.2-0
Download Requirements
Update to the most recent version of the app from your Apple or Android App Store – look for version v5.1.1 (148) for Apple and version v5..0.8 (113) for Android.
NOTE: If you did not complete the device software update from the previous release in November 2022, connect your ZOLEO via Bluetooth to your phone/tablet and follow the on-screen instructions in the app after updating to Version 5.
Changes in this version:
• Retrieve a weather forecast for a selected location
• Enhanced Location Share+ notifications for recipients
• Language support for Spanish and Portuguese
• Push notification grouping for new messages
• General bug fixes and performance improvements
ZOLEO weather forecasts are highly relied upon by users for trip planning, whether it be for the current day or the days ahead.
Users can now plan for upcoming destinations or points along their route by requesting weather for any location, even while off the grid.
Customers can download an AerisWeather forecast for their current location or a different location using an on-screen map or using the Search. Using the Search function, users can search by location coordinates, and by location name when cellular or Wi-Fi connectivity is available.
Tip: Offline maps are required for viewing high-resolution map detail while outside of cellular coverage. Download an offline map (cell or Wi-Fi required) of the area you'll be travelling then use the map to retrieve weather forecasts off the grid.
Once a forecast has been downloaded, users can tap the place name displayed on the forecast results to display the location information used to download the weather forecast. A map with location pin and coordinates will be displayed. The forecast will also remain until a new one is downloaded, as long as the ZOLEO app remains connected to the ZOLEO device.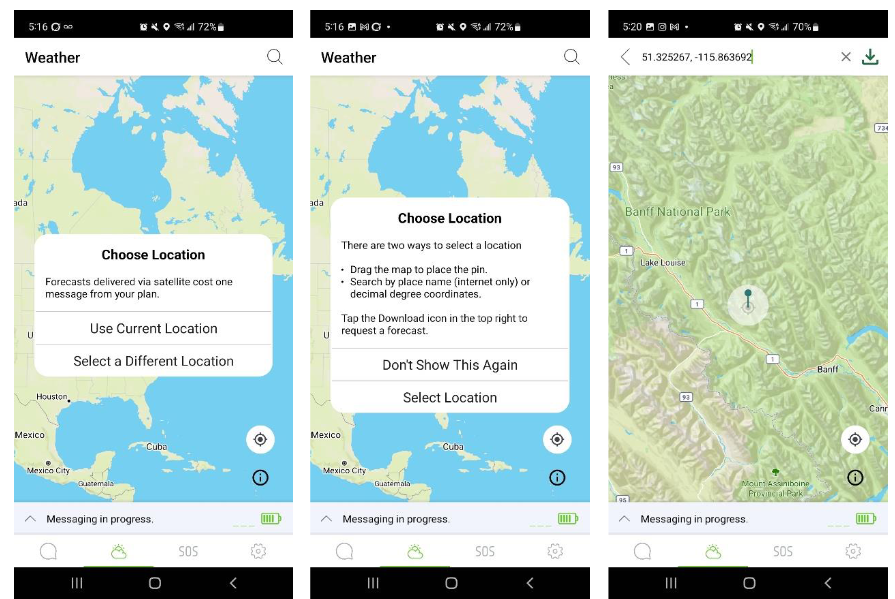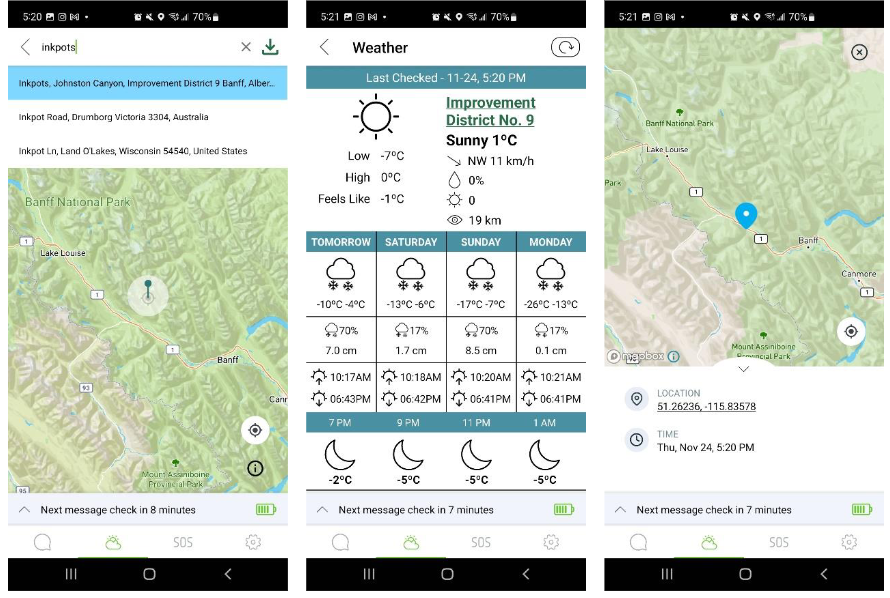 Notifi
cation Enhancements
Notifications to ZOLEO app users have been enhanced to provide better visibility
when new messages are received
;
while using the app, when the app is in the
background, or wh
en the smartphone screen is locked/on standby.
Unique badges are now displayed for new/unread text messages and location updates on the chat thread, making it simple for users to determine the type of new message that's been received.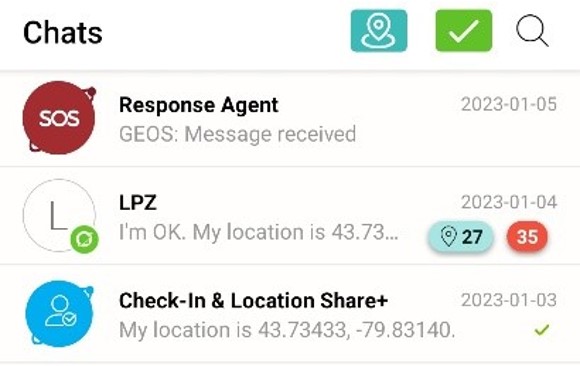 New text messages and new Location Share+ updates displayed on the lock screen and in the notification center
are now grouped separately allowing users to easily focus on messages that matters most.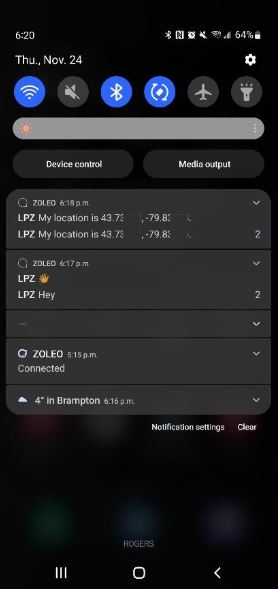 App Languages
Two new languages have been added to the ZOLEO App: Spanish and Portuguese.
Users can select the option to use the Spanish or Portuguese language for viewing the ZOLEO app from App Languages menu within the Settings page. Thel list of supported app languages is now as follows:
English (US)

French (Canada)

French (France)

Swedish

Danish

Norwegian

Finnish

Italian

German

Spanish

Portuguese