Your ZOLEO app account can be deleted by using the ZOLEO mobile app or by submitting a request using an online form.
Please Note:
If you delete your ZOLEO App account, all your messages will be deleted.

Deleting the messaging account does not delete the account owner's online account or cancel the ZOLEO communicator's satellite subscription.

If any message is sent to your ZOLEO communicator after you have deleted your messaging account, the account owner will be notified.
For help suspending or canceling service please see the article located here.
To submit a request using the online form, select the button below.
Note: This form should only be used to request your app account information is purged from ZOLEO.
To delete your app account using the ZOLEO mobile app, follow the instructions below.
1. Open the ZOLEO app.
2. Tap on Settings (gear icon)
3. Tap on My ZOLEO App Account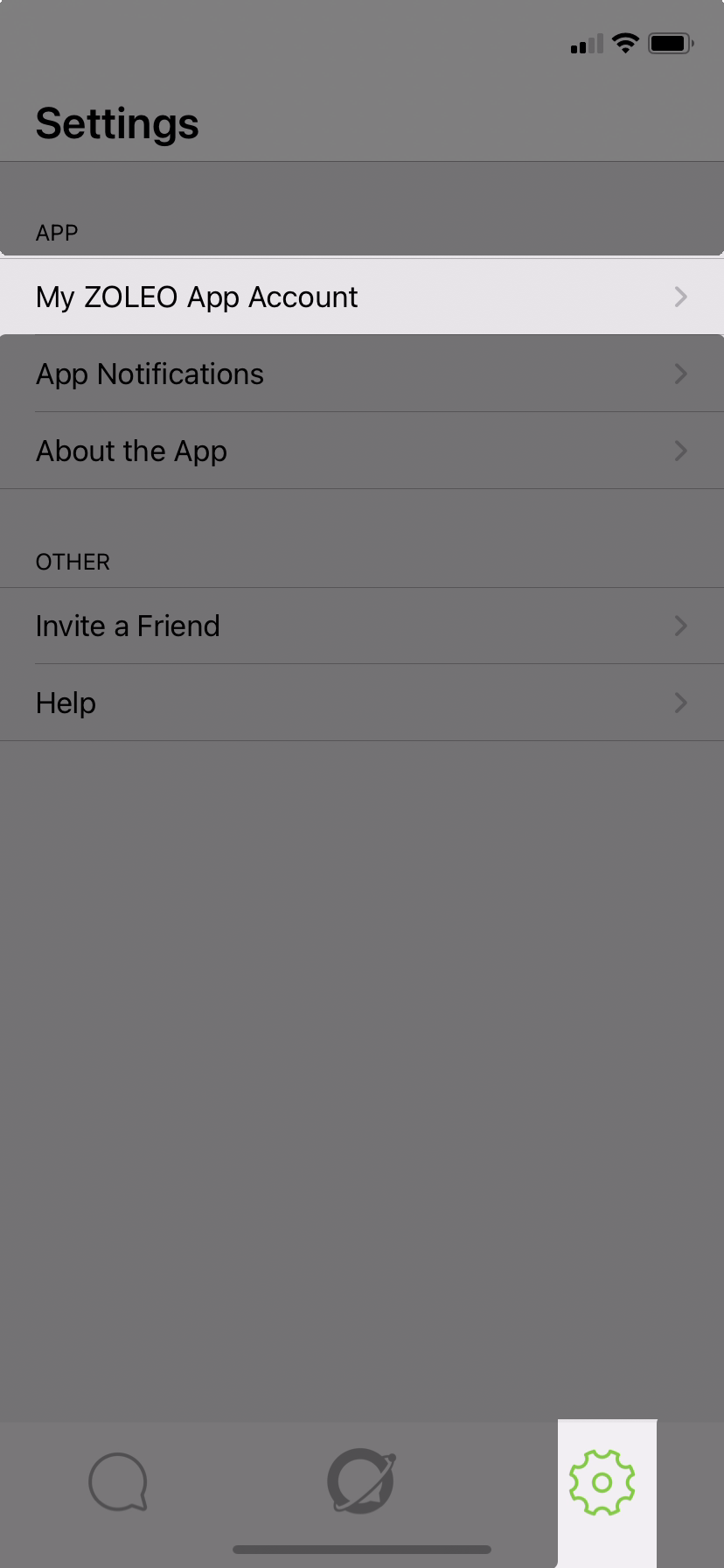 4. Tap on Delete App Account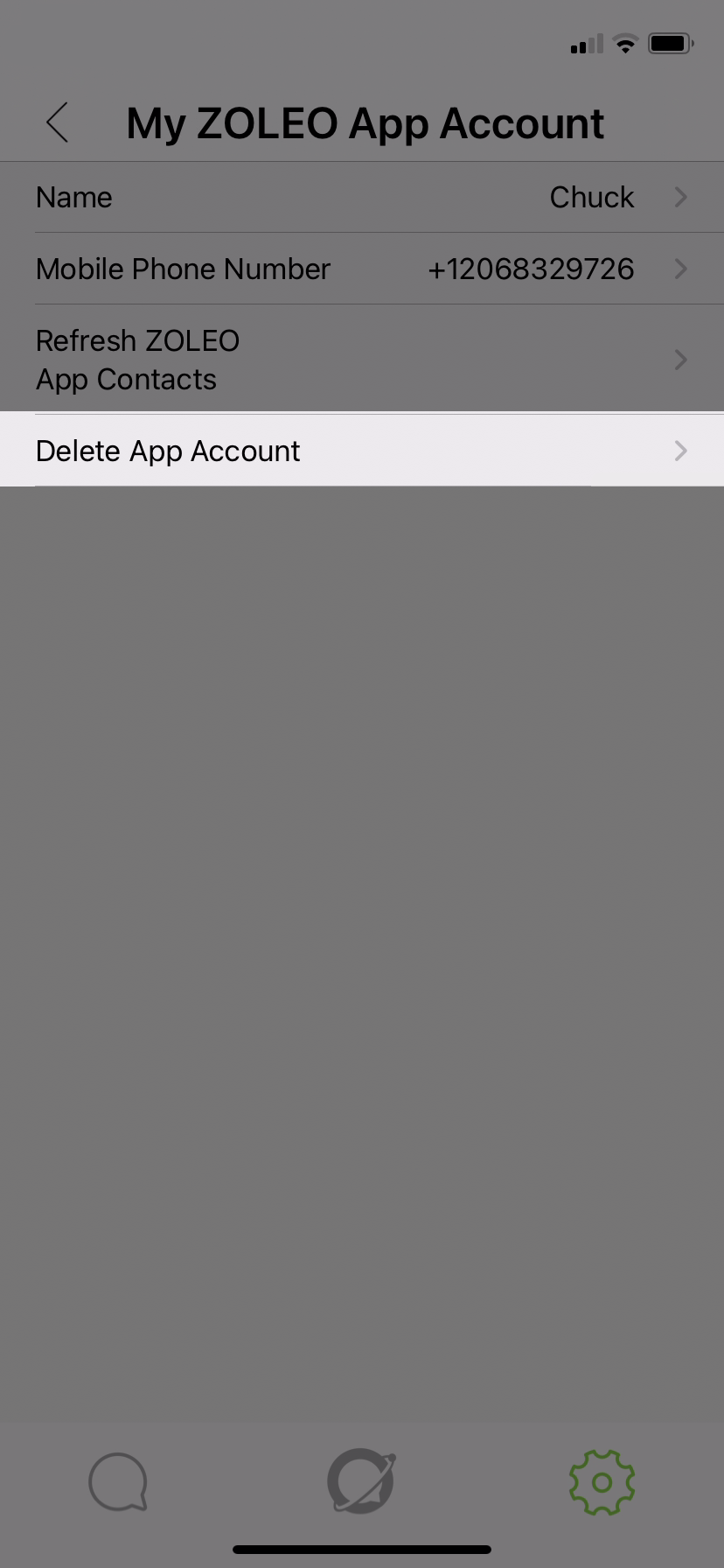 5. Tap on Yes to confirm app account deletion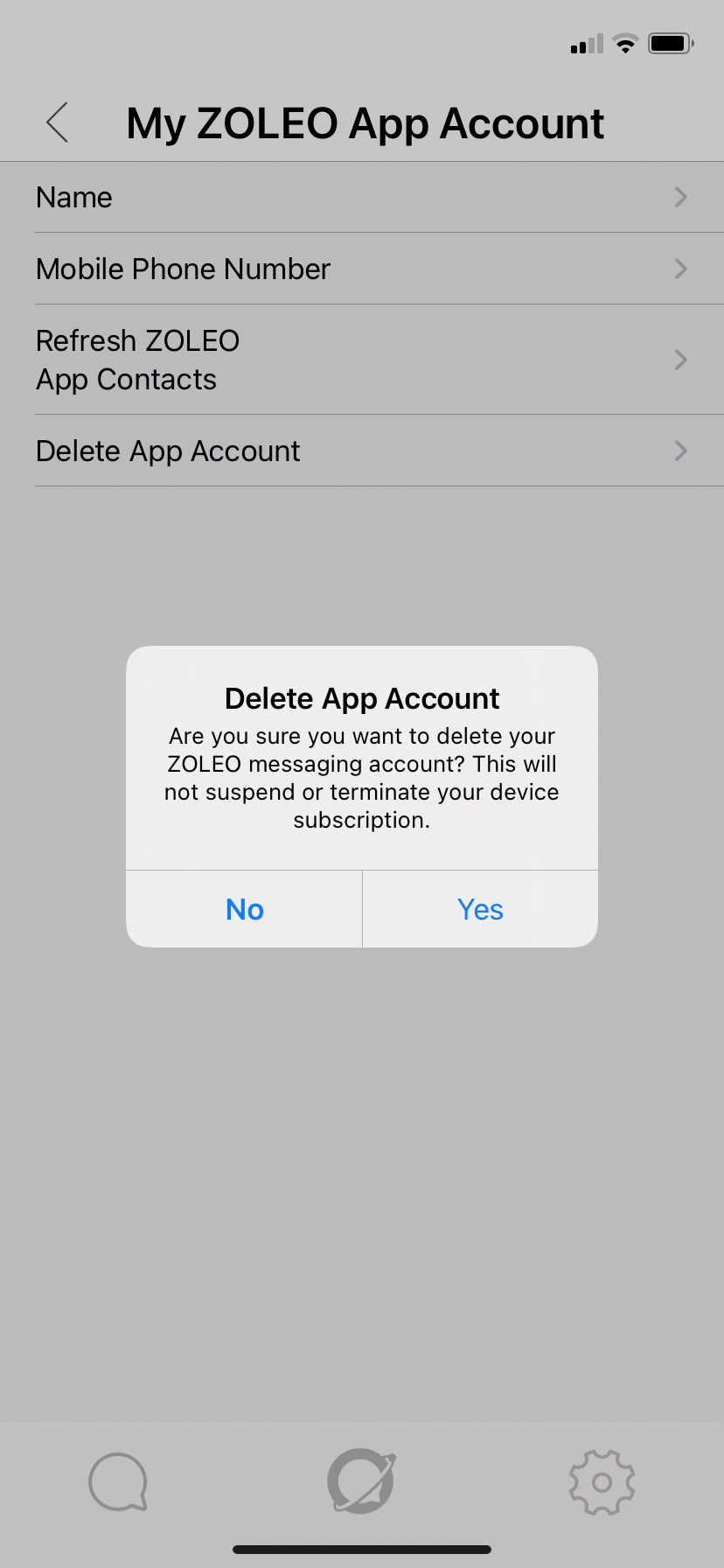 6. The ZOLEO app will automatically return to the introductory sign-up screen