The steps below will guide you through deleting your ZOLEO app account.
Please Note:
If you delete your ZOLEO App account, all your messages will be deleted.

Deleting the messaging account does not delete the account owner's online account or cancel the ZOLEO communicator's satellite subscription.

If any message is sent to your ZOLEO communicator after you have deleted your messaging account, the account owner will be notified.

For help suspending or canceling service please see the article located here.
1. Open the ZOLEO app.
2. Tap on Settings (gear icon)
3. Tap on My ZOLEO App Account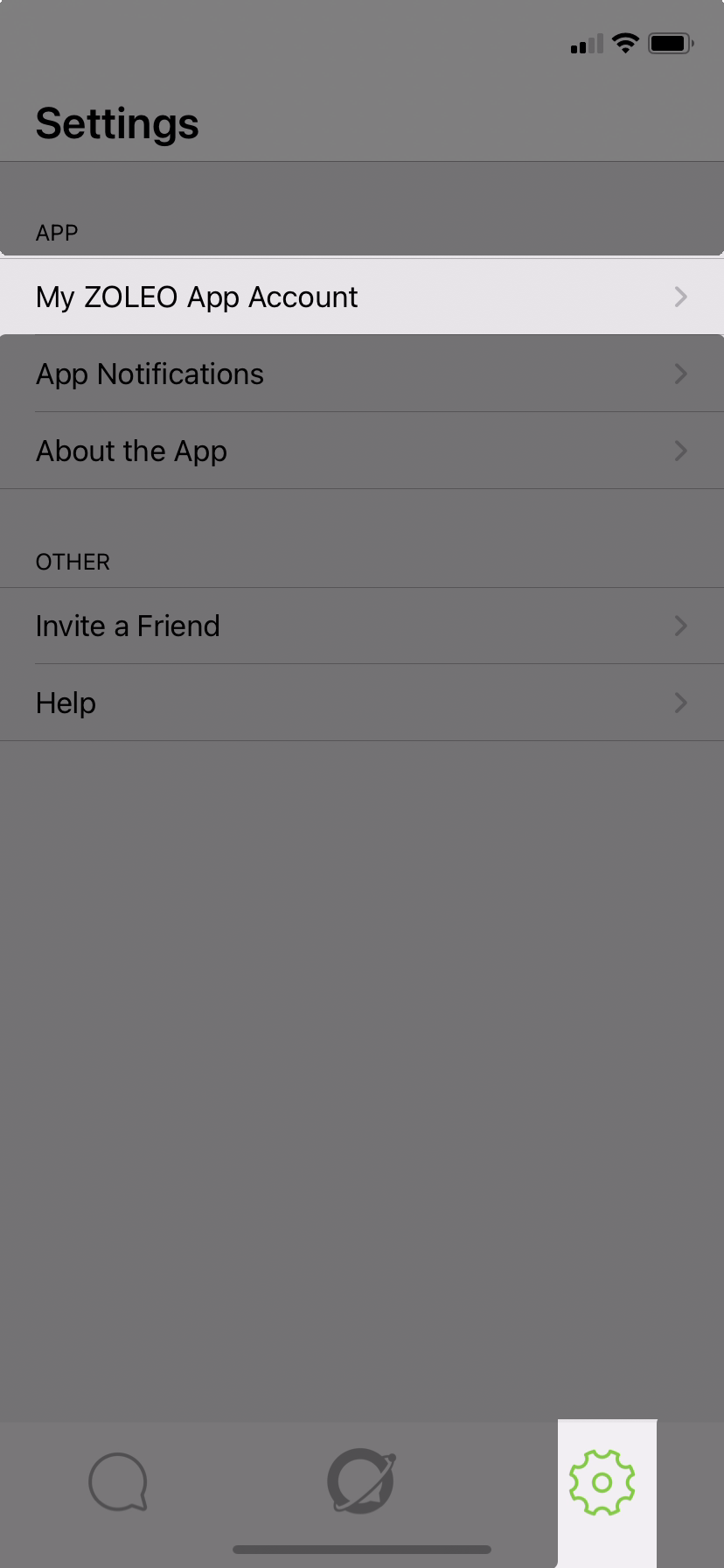 4. Tap on Delete App Account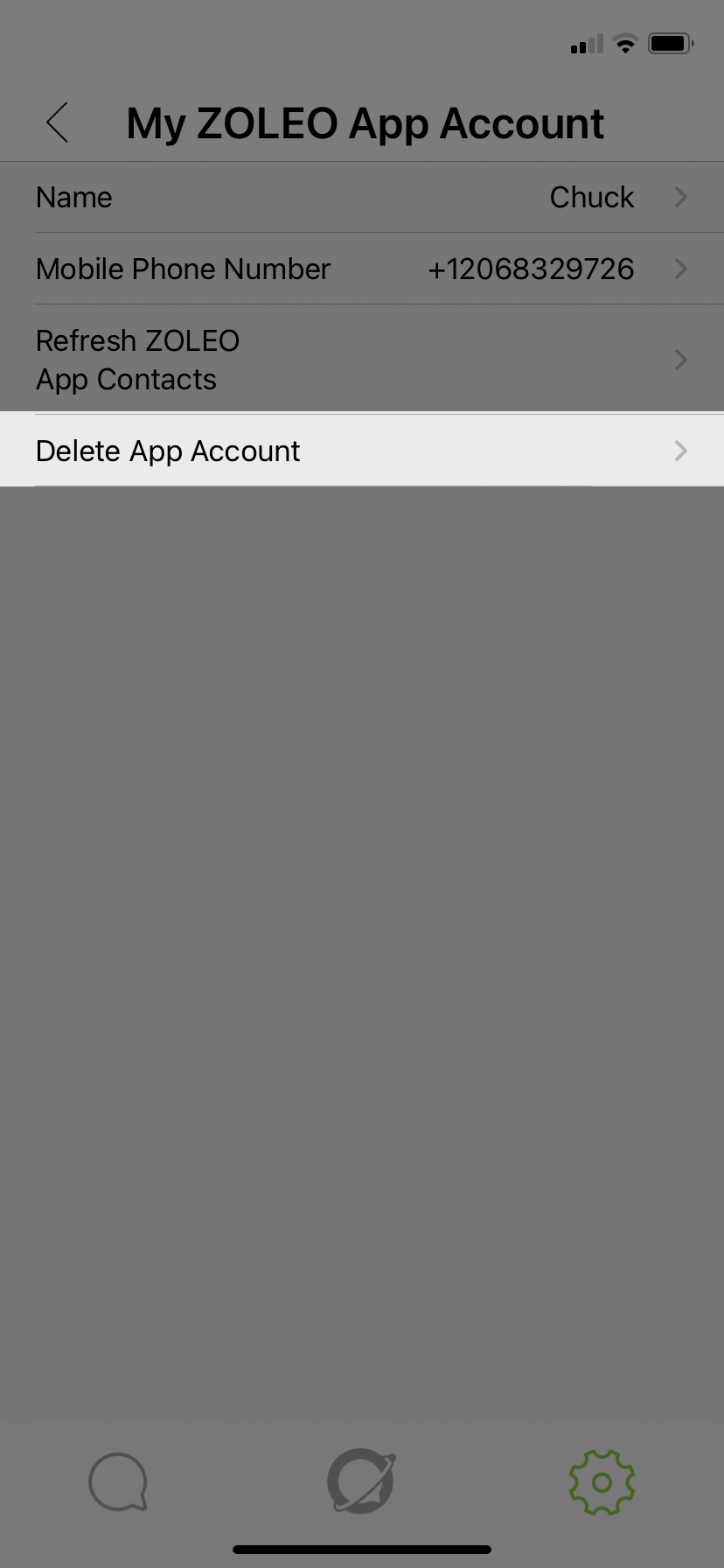 5. Tap on Yes to confirm app account deletion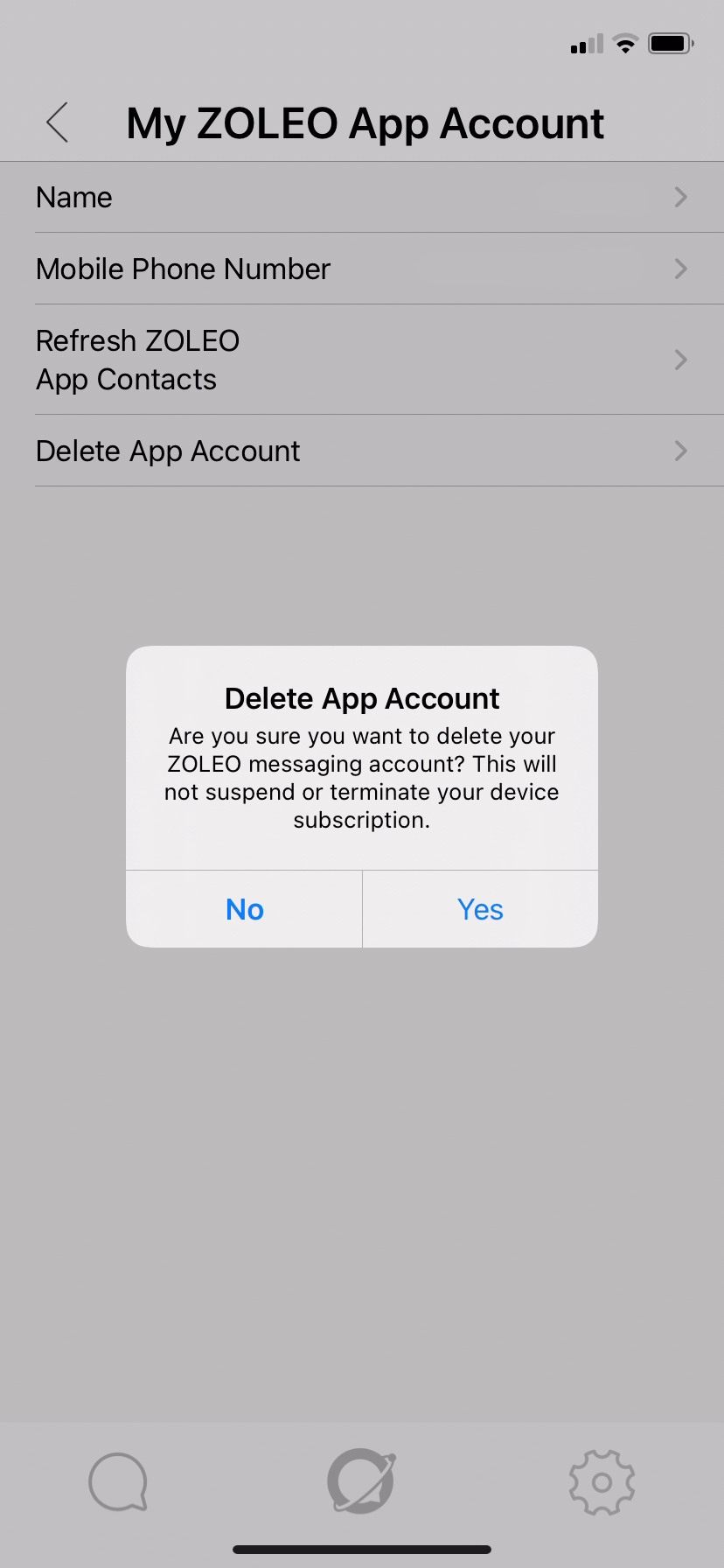 6. The ZOLEO app will back out to the main sign-up screen