If your ZOLEO device is no longer being used, you may wish to suspend your monthly plan. To suspend your monthly plan, you'll need to visit the ZOLEO website and login to your account from your smartphone, tablet, or computer web browser. You monthly plan cannot be suspended using the ZOLEO app.
Note: You may only suspend your service one per bill cycle (i.e. per month).
Suspending Your Monthly Plan:
1. Login at https://www.zoleo.com/then select My Account (use the User icon located on the top right).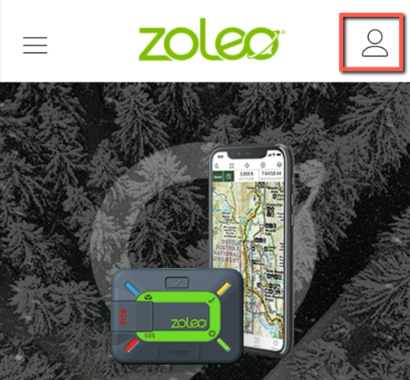 2. Select the Devices & Plans tab from the My Account drop down selection on the center of the page.
3. Your ZOLEO device(s) details will appear. Look for the Suspend button under the Other Details section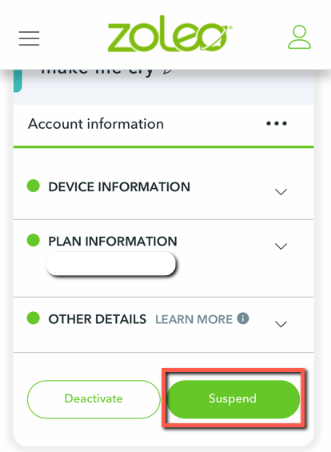 4. A confirmation prompt will appear asking if you would like to proceed. Note that this option is only available once you've completed your 3-month term. Select Yes, Suspend.


5. You will receive a confirmation email once your plan suspension is complete.
While suspended:
Your ZOLEO device will no longer transmit messages via satellite, this includes check-in and SOS messages.
You will still be able to use your ZOLEO App for sending and receiving app-to-app messages over cellular and Wi-Fi networks.
Your dedicated ZOLEO SMS number and email address will be reserved and reactivated when you unsuspend your ZOLEO service.
You will receive a confirmation email once your plan cancellation is complete.